Welcome to my blog!
My name is Marina and I thank you for deciding to take a moment and look at my website!
We live in the era of information and computers, and given the global crisis and the catastrophic employment situation, more and more you hear talk about alternative jobs and how to make an income from home, if you don't have a stable job or, even though you have a monthly income, you strive to make ends meet.
Alternative ways to create an extra income get more and more advertised, and the same goes with how to build an income online.
There exist lots of ways to create an income from home, not only saving money with coupons, but making some money online too. This is the reason why I decided to dedicate this website to the different ways to earn money online, in order to gather all the necessary information either for those who wish to start a business online, or for those who want to improve their web marketing skills.
I have a degree in Economy and a Master's degree in Marketing, and some years ago I decided to take a new path, that allowed me to discover a new world, extremely rich in opportunities, for all those people who want to get in the game.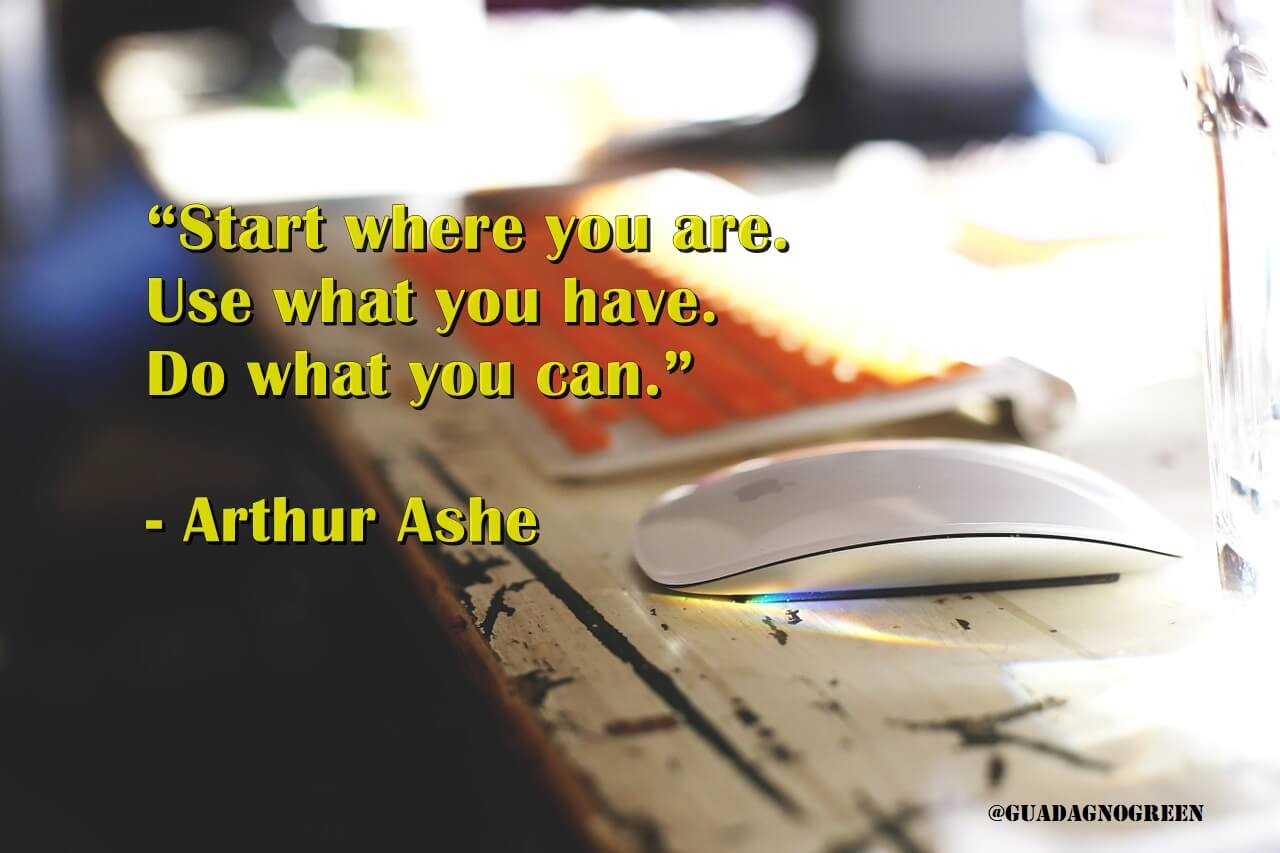 I perfectly know what it means to work 12 hours a day and get a monthly wage with which it is hard to make ends meet, without any chance to start a family, as unluckily most companies psychologically blackmail female workers and make them choose between family or career.
I know frustration very well, and feeling trapped, without being able to feel free to make a decision or a choice. These are feelings that most people of my age have. I used to think about a different way of living, more joyful, more satisfying and above all, something that would allow me to spend quality time with my loved ones and to help other people. Till one day, I started to do research, read, study and implement new skills, step by step realizing the big opportunity the Internet gives us. That's how Guadagno Green (from Italian: green income) was born.
Guadagno Green means a modern perspective of the work concept.

Guadagno Green means revenue available to anyone.

Guadagno Green means freedom and serenity.
With my blog I wish to give hope to all the people who have lost their faith in the labor market, and give courage to those who wish to take a new and satisfying journey.
I am going to be dealing with the basic concepts of web marketing and blogging, and with the different opportunities to make money online. I will be trying to explain in such a way that is accessible to anyone how to take the first steps and how to grow big on the Internet.
Thank you for joining me in this journey and good luck,