In this small SEO guide for beginners I will be listing the 20 powerful techniques that will help you increase search engine ranking. The information here will help you improve the positioning of your website in the most important search engines (Google, Bing, Yahoo) and increase the number of visitors.
Some of the concepts that I will be covering in this guide can be confusing at the beginning, but I guarantee that once you start making the first steps, you will have no difficulty in applying the knowledge and the techniques you will learn today.
First of all, you need to know that creating a beautiful looking website is not enough to become visible in the great ocean of the web. In order to survive and make money (!), you will need an important number of people who come to your website and browse through your pages and posts. The higher this number, the bigger your earning potential.
Visitors who come to your website directly from search engines are also called "organic traffic". And it is on organic traffic that your efforts must be concentrated, if you want to achieve long-term results.
If you want to be able to reach a wider audience, then you goal must be to result on the first page (or at least within the first 3 pages) of the search results.
Think about it. When you perform a Google search, you usually click on the results that appear first, right? How many times have you gone beyond the third page? Here you have it! Most people want answers right away.
Not to mention the fact that the first results are considered to be the most authoritative and high-quality, therefore, clicked more often. And it is the search engines themselves that choose the best websites to be included in the first pages. But how can you convince a search engine that your website deserves to be shown among the first results?
In order to "communicate" with the search engines and reach a wider audience, it is necessary to apply the SEO (search engine optimization) techniques.
Watch this short fun video that explains how SEO works:
What Is SEO?
Here is my simple definition of SEO:
SEO or search engine optimization is a medium and long-term strategy, which includes a set of activities and practices aimed at improving the positioning of the website in search results, also called SERP – an acronym that stands for "Search Engine Results Page".
So, basically, everything you do to encourage your chances of being in the first SERP pages, or to improve your organic positioning, is part of SEO.
Doing SEO is vital for your website. The quantity and quality of your organic traffic depend on the SEO practices adopted.
You should know that your medium- and long-term success depends on whether the pages of your website are optimized for search engines or not.
But don't get anxious! Even if you are still a beginner and do not have any web marketing or blogging experience, the techniques that I will list below are easy to apply and will help you improve the SERP positioning of your website.
20 Powerful SEO Techniques for Beginners to Increase Search Engine Ranking
#1 Keywords
Keywords are the basis of SEO. It all starts with the keywords people use to perform a research. You, as a blogger, will have to choose the most searched keywords and use them in your posts. I deepened this topic in one of the previous posts, that you can read here: Keywords – Why Are They Important?
Once you have found the most researched keywords and with fewer competing websites (other websites that talk about the same subject), you must make sure that you use them optimally within your posts and pages to increase the probability of ranking higher in searches.
Use your main keyword:
in the title of the article;
in the Url of the article;
in the first 100 words of the article (introduction);
in a subtitle (H2, H3 or H4);
as the title of an image that you will use within the article;
at least once in the body of the article;
in the conclusion.
Avoid keyword stuffing. Don't overload your content with the same keyword. Try to write naturally and not to use the same keyword too many times, you risk being penalized by search engines. Rather it is a good idea to use many synonyms and variations of the main keyword, which will increase your chances of overcoming the competition and getting a better ranking.
#2 Meta description and meta title
The meta description is nothing more than a brief description of the content of the article made specifically for search engines. If you have a blog in WordPress (which I recommend), this is where you need to enter this description.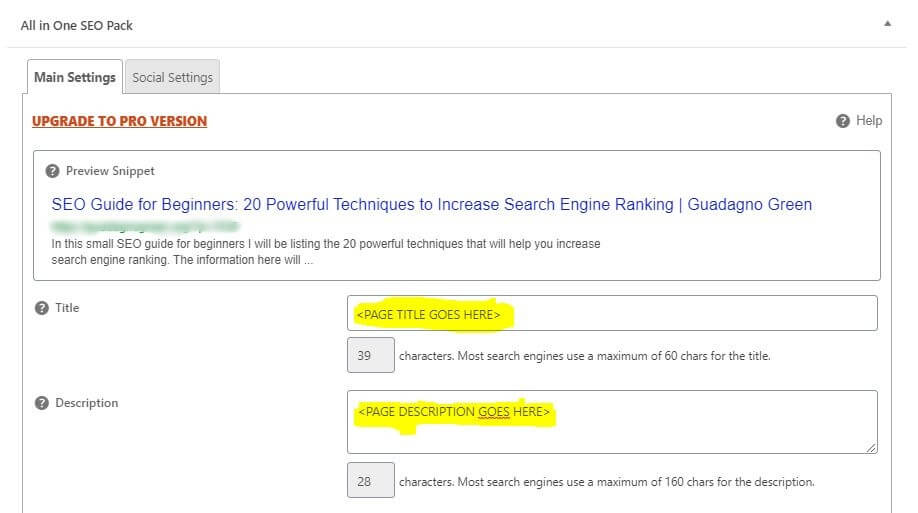 In fact, the description should be concise (no more than 160 words) and, for better performance, it should include your main keyword. The same goes for the meta title.
It has been shown that web pages containing a meta description are more likely to be positioned higher than pages that do not have it.
#3 Google Search Console and Bing Webmaster Tools
Search engines use crawlers (small robots) to check your pages, scan their content in detail and index them. They do it automatically, but it takes time for search engines to become aware of new content, which you have published and which must be indexed.
There is, however, a way to let search engines know every time you update your website. You can do this through the Google Search Console for Google, and Bing Webmaster Tools for Bing and Yahoo.
The steps to follow for Google Search Console: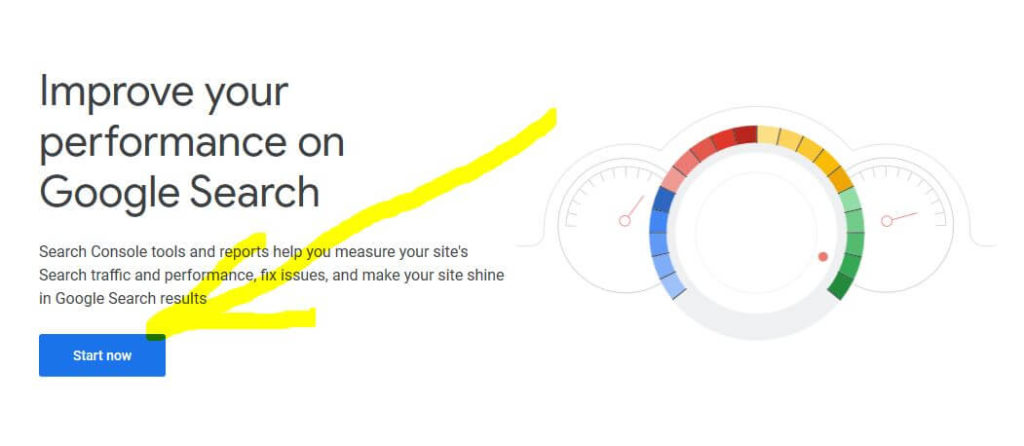 Add the address of your website and confirm ownership following the instructions, which will be shown to you.
Once the website is added, you can report to Google that you have published new content by inserting the link of the new article or the page here:

I recommend an excellent detailed and easy-to-follow video training on how to set up the Google Search Console and verify websites. Watch it here: Setting Up Google Search Console.
I strongly recommend this platform, because it is perfect for beginners. It has useful step-by-step training courses, guides and tutorials both for newbies and for more experienced users. This platform has helped me a lot when I was starting out.
The steps to follow for Bing:
Go here => Bing Webmaster Tools and click on "Sign In". You can choose which account to log in with (Google, Microsoft or Facebook).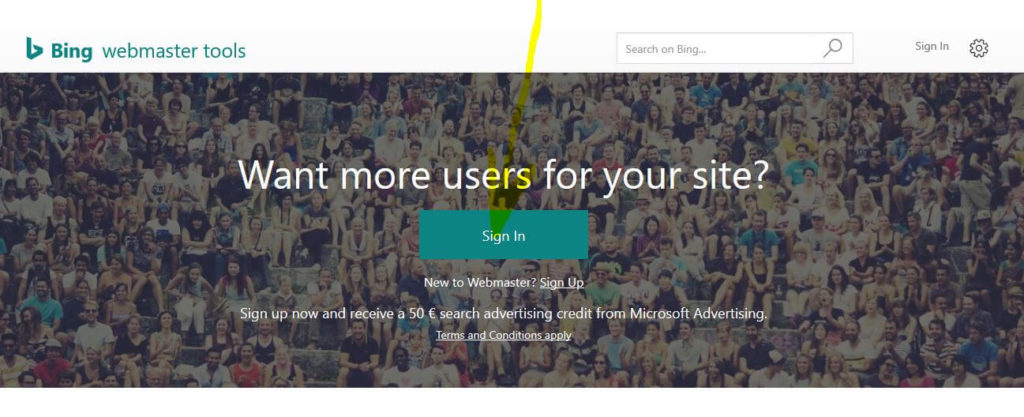 Add the address of your website and perform the verification in the manner that will be indicated at a later time:

Insert the links of the new web pages by clicking on "Configure My Site" and then on "Submit URLs".
And here I would like to suggest another useful and detailed video training (always taken from the Wealthy Affiliate platform) on how to set up the Bing Webmaster Tools, add and verify websites. Watch it here: Setting Up Bing Webmaster Tools.
These two free tools, Google Search Console and Bing Webmaster Tools, are very important, because they allow you to follow the progress of your website. You can find out which pages have already been indexed and which still aren't. In addition, you are notified of any problems and indexing errors, which may affect positioning in the SERPs, and which you will need to adjust.
#4 Sitemap
This is another powerful SEO technique. The sitemap is basically a framework of your website, it makes search engines understand how it is structured.
To submit a sitemap to Google or Bing, you must always use the Google Search Console and Bing Webmaster Tools.
If you have a website in WordPress, you can create the link of your sitemap within the "All in one SEO" plugin, and then add it to the Google Search Console and also to Bing Webmaster Tools.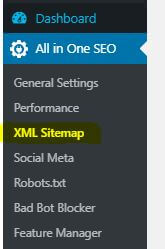 #5 Internal and External Linking
When you publish a new blog post, make sure to link to other posts or previously created pages. This technique has a number of important SEO advantages:
helps increase the time visitors stay on your website;
makes it easier for search engines to scan the website;
helps promote pages, which need more traffic.
As for external links (a.k.a. outbound links), these are helpful to highlight the quality of the content you are offering. By linking to an authoritative website in your niche, you add value to your content, because it helps the visitor find all the information he or she needs.
For more information on link building you can read this post => SEO for Beginners – How to Do Link Building.
#6 Google Analytics
It is of vital importance to set up a Google Analytics account, which allows you to monitor the traffic on your website. It is useful because it shows you:
how many people visited your website in a given period of time;
the geographical origin of your audience;
the source (the acquisition) of your audience – organic traffic, social media or other.
the behaviour of your audience: which pages they visited, how long they spent on the site etc.
Having this data at your disposal allows you to understand what you need to improve and how to optimize your pages better.
Watch this video, that explains in detail how to set up a Google Analytics account, and how to add and verify your website. => How to Install Google Analytics Using the All in One SEO Plugin.
#7 Content Quality
This is perhaps the most important SEO technique.
Search engines reward quality content. To be able to increase search engine ranking, your posts must be rich in value and help people find the most reasoned answers. Think about your audience when you write, and don't be superficial or the search engines will notice it.
Prioritize long posts (well over 1000 words). They are the ones that are positioned best.
Use H2, H3 and H4 subtitles, and short paragraphs to make the content more readable and attractive.
And please, avoid copying and pasting from other websites. Only original and unique content has the potential to rank on the first page. It's okay to get some inspiration, but never copy word for word!
#8 Optimize your images
It is very important to use beautiful and relevant images within your pages. The images make the content more interesting and encourage the reader to stay longer on your page.
However, the images must be in line with the topic covered and should reflect the context in which they are located.
Use royalty free images only. If the image is protected by copyright, you must ask for permission for publication, otherwise, if you get caught, it's your neck on the line!
You can find many free images on Pixabay, WikiMedia, Unsplash etc.
Another very important trick is to use at least one keyword in the title of your images and to compress the images before publishing them.
Compression allows you to "lighten" the file so that it doesn't slow down your website too much during loading. I use TinyPNG to compress images – it's a free and fast tool.
#9 Share on Social Media
Sharing your posts on social media helps you get more views and shares, and this certainly can only do good from the SEO point of view.
Depending on your niche of interest, choose the social networks you use most and know best, and create profiles either on Facebook, Twitter, Tumblr, LinkedIn, Pinterest, or Webtalk (etc.).
Whenever you write a new post, share the link on your Facebook page, on the Twitter profile, make a pin for Pinterest … The latter, in particular, can become an excellent means of attracting traffic to your website. If the audience in your niche is mostly women, you must have a Pinterest account.
#10 Improve the Loading Speed of Your Website
Loading speed is one of the most important factors for your SEO. Between two websites with similar quality content, the one that loads faster will have a better SERP ranking.
There are several free tools that allow you to control the loading time of your website. One of them is Google's PageSpeed ​​Insights.
What can you do to increase the speed of your website?
Choose fast and efficient hosting.
Use fewer plugins, disable those you don't use.
Always compress images.
Use fewer third party scripts.
#11 Update Content Frequently
It has been shown that updating previously published posts and pages can help improve search engine rankings.
Reviewing published content from time to time, supplementing it with "fresher" information and re-reporting links to Google, can help improve organic positioning.
#12 Publish New Content Constantly
It is essential to publish quality content on a regular basis. A website with an average of 2-3 new posts per week is more likely to rank higher than websites that are rarely updated with fresh content.
#13 Use Multimedia Content
I have already explained the importance of images in this SEO guide for beginners, but using other media content, such as videos or podcasts, is also important.
Inserting multimedia content, especially above the fold (in the first visible part of the page or article), helps increase the time spent on your website – a lifeblood for the SEO.
#14 Pass to HTTPS
Have you seen the famous (green) padlock in the browser's address bar? It indicates if your website is protected and the browsing is safe.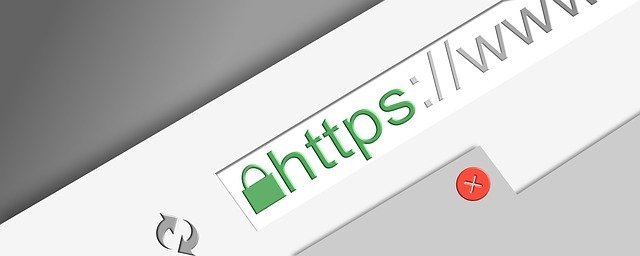 Switching from http to https (obtaining the SSL certificate) can positively influence the positioning in search engines.
#15 Request Comments
Comments create added value for your content, which will push your website high up in search results. Google interprets comments as:
a proof of the high-quality, valuable, engaging and useful content;
as extra content, which helps compete for other keywords.
Interacting with people who leave comments is crucial. Reply to every comment and try to always keep in direct contact with your audience.
#16 Add Your Website to All Your Social Accounts
Create official pages/accounts for your website or business and add the address of your website to the profile information of the page. This is another great way to get more shares and SEO-useful backlinks.
#17 Add an Internal Search Bar
Having an internal search bar, positioned in a clearly visible place, helps to increase the time of staying on the website and, consequently, has a positive effect on SEO.
#18 Optimize for Vocal Searches
Voice search is a proof of the constant evolution of the search engines. Take Google, for instance, that presents itself now not only as a search engine, but as a real voice assistant. Just say "Ok, Google" and the magic will begin! How cool is that?!
In order to keep up with this evolution you should optimize your posts for long-tail keywords – think about how the user would ask verbally.
#19 Optimize for the Local Search
Geo-optimization can be useful especially if you need to target an audience living in a specific geographical area; or if you have a blog that talks about tourism and travel, a physical store, a restaurant, etc.
Use keywords that indicate your geographic location, and don't forget to use it also in the meta description and in the title of your pages.
#20 Optimize for Mobile Navigation
By now most of the traffic on the internet is mobile traffic. We all have smartphones and use them to surf the web and to search for answers. It is essential that your website is optimized for mobile browsing.
If you use WordPress, your website will automatically be optimized for mobile viewing. In any case, you can also use the free AMP – Accelerated Mobile Pages Plugin, dedicated to making mobile browsing faster.
Conclusion
Here we are at the end of this SEO guide for beginners. The 20 SEO techniques I described above, if applied correctly, will help you increase search engine ranking.
By improving the positioning of your website in the main search engines, such as Google, Bing or Yahoo, you will get more traffic and will be able to monetize your website better.
I have tried to make this guide as detailed as possible and I promise to dwell on each of these techniques separately in future posts. In any case, I can guarantee you that they are absolutely not difficult to apply and, with a little practice and patience, you will be able to see your website go up in the SERPs.
I have to admit that when I got started, I was lucky to be able to follow a wonderful training and to have the support of a fantastic community – the Wealthy Affiliate community. Their courses and tutorials are structured in such a way to guide each member, hand in hand and step by step, throughout the whole process of creating and running a business online.
For each SEO technique in the list, there is a tutorial or a training course on their platform. But there is more – it is an all-in-one platform, meaning that there you will also find all the necessary tools (fast and efficient hosting, keyword research tool, assistance etc.) to build and manage a website and a successful online business.
Read my detailed review of this platform by clicking on the button below:
Don't forget to share this post, so that others can benefit from it as well. And please leave me a comment I would love to know what you think of this SEO guide.
Thank you and best of luck for your new journey online!