This section of the website is dedicated primarily to the ways to make money by embracing environmental sustainability, because preserving the global ecosystem is not only an up-to-date argument, but also a very delicate issue of strategic importance for the sustainable development of humanity.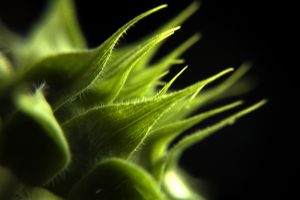 What is sustainable development?
Sustainable development is a form of development (which includes general economic development, the development of cities and communities, etc.) that does not compromise the ability of future generations to continue in the development process, while preserving the quality and quantity of assets and natural resources (which are finite, even if are still wrongly considered to be inexhaustible). The goal is to keep economic growth compatible with social equity and ecosystems, and thus maintain the environmental balance.
But is it really possible to make money doing some good to our planet? Sure it is!
I would like to talk about how to make money by recycling waste. Yes, you can earn from the waste and the advantage in this case and not only economical but also ecological.
But how is it possible to make money recycling?
Investing in a company that deals with the transformation of plastic waste into industrial raw material. The term "investing" sounds scary to anyone looking for alternative ways to make some extra money. But this case is not about investing huge amounts of money that an average labour crisis victim can't afford. We are talking about a minimum investment of 20 euros (which can be comfortably done online through the platform of the company itself) that can generate stable profits. For more information please go to the page Make Money with RECYCLIX.


---

With the Garby eco compactors – These eco compactors are sort of separate waste collection containers that can shrink plastic caps, plastic bottles (or other plastics) and aluminium items by reducing their volume up to 80%. Eco compactors are installed in public areas, schools, museums, theatres and private companies. Everyone can dispose of PET, PS, PE, HDPE bottles, aluminium cans and glasses in PP. In addition, the eco compactors provide a special area for the recycling of plastic caps. Collecting plastic caps in particular is fundamental for the transformation of recycled plastic in everyday objects. Recyclers are rewarded with discounts and promotions. Click here to find the closest to you Garby eco compactors.


---

With ECOBANK – a project of the Piedmont region. Born in 2009, it consists in the separate collection of beverage containers, particularly plastic bottles and aluminium cans, using automatic vending machines, which are easily accessible by all citizens. In return you will receive shopping coupons. Click here to find the closest to you ECOBANK stations.


---

With the ECOPUNTO – barter shops that contribute to the separate waste collection. This project has been promoted by the region of Sicily. Currently, the Ecopunto is present in Niscemi, Barcellona Pozzo del Gotto, Cinisi, Terrasini, with new openings planned in other locations. The project is aimed to encourage separate waste collection by raising public awareness and by incentivizing the citizens to contribute to its success, and also by having local sponsor businesses. Through Ecopunto you can trade recyclable products that have lost their utility to the consumer in exchange of grocery and goods and collect points based on the amount of delivered recyclable waste.


---

With the separate collection of paper – RePaperMe/Eurven – the first paper and cardboard compactor that calculates the quantity of collected paper and assigns reward points that help to get shopping discounts and that can be accumulated through a loyalty card. Some famous supermarket chains, such as Despar, Conad, Panorama, Simply, Decò have adhered to the project.


---

Mr. Pet – a plastic collection system based on user's remuneration. It was born in the early 2000's and is active in supermarkets all across Italy. The system consists of specially designed automatic containers where everyone can insert plastic waste and automatically receive points that are collected on a card and can be used for grocery shopping.
It is not impossible to make money by taking care of our planet, certainly the earnings are not high, but they allow to have some extra money, discount vouchers or coupons, which are always handy in these times of economic crisis.
If you are looking for other ways to make money from home visit the page Extra online income.
Make sure to sign up to our newsletter and to follow us on Facebook, Twitter or Pinterest to get updates about the latest news and posts.