The binary options trading is the most popular type of trading online. Mostly because it is accessible to anyone who wants to trade due to the following aspects:
this type of activity doesn't require a degree (it requires though a good amount of knowledge and practice)
affordable deposits to open an account with a broker (ranging between €10 and €250).
The most traded types of Binary Options are: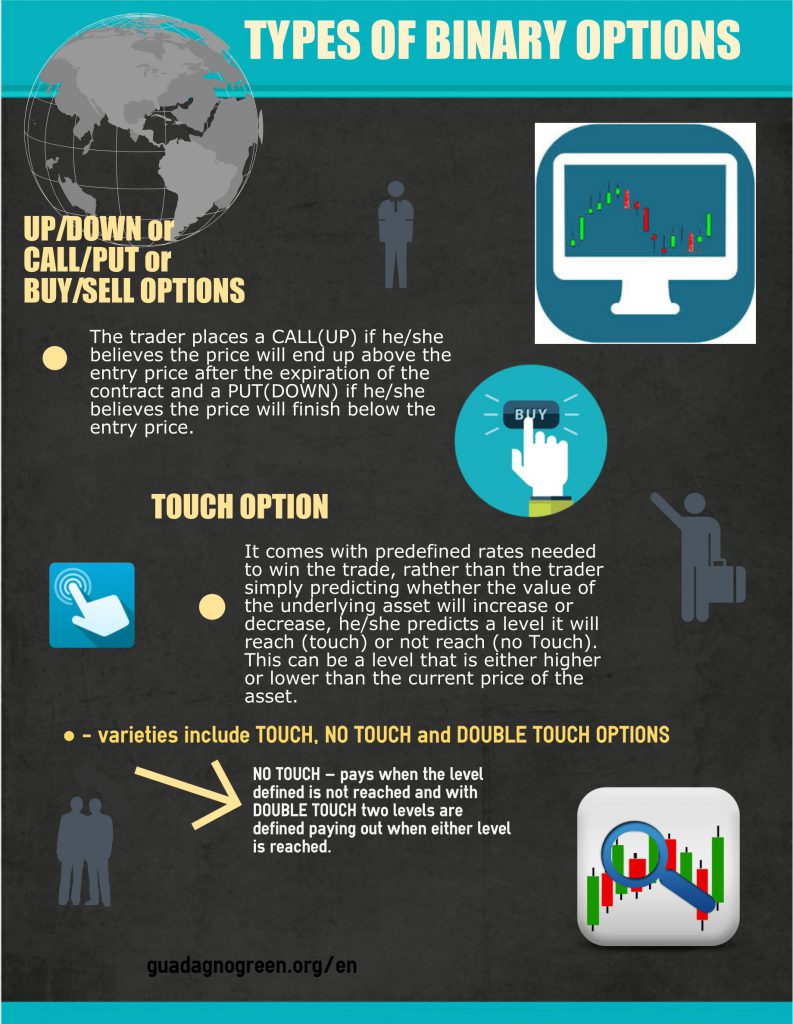 UP/DOWN or CALL/PUT OPTIONS
The trader places a CALL (UP or ABOVE) if he/she believes the price will end up above the entry price after the expiration of the contract and a PUT (DOWN or BELOW) if he/she believes the price will finish below the entry price.
TOUCH OPTION
varieties include TOUCH, NO TOUCH and DOUBLE TOUCH OPTIONS
It comes with predefined rates needed to win the trade, rather than the trader simply predicting whether the value of the underlying asset will increase or decrease, he/she predicts a level it will reach (touch) or not reach (no Touch). This can be a level that is either higher or lower than the current price of the asset.
NO TOUCH – pays when the level defined is not reached and with DOUBLE TOUCH two levels are defined paying out when either level is reached.
If you find this article useful, please comment below and share it with your friends!
More interesting stuff to come ?