There are many reasons why trading binary options may seem attractive as a part-time or full-time professional activity.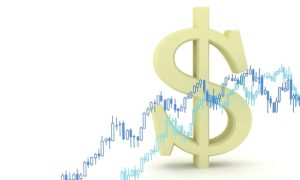 Trading binary allows to be active on financial markets without engaging into traditional buy-and-hold investment.  Instead of waiting to profit from long-term market trends, binary trading allows to profit from short-time price-moves during both rising and falling markets.
So what is TRADING:
buying and selling securities or commodities on a short-term basis, in order to make quick profits.
What is BINARY OPTION TRADING:
predicting whether the price of the asset will rise or fall (the range of fluctuation is irrelevant; investors are paid a predetermined, fixed return, no matter how much the price rises or falls. If the fluctuation is incorrectly predicted, the investor loses all the money he invested).
Binary Options are also called: Digital Options or Fixed-Return Options – FROs (American Stock Exchange).
The ADVANTAGES of Trading Binary Options are:
Everyone can trade, you don't need any licence or degree – many brokers offer unlimited demo accounts, which are incredibly useful to practice strategies before making real trades. Brokers also offer free trading tutorials that come in handy if you have little or no experience;
Trading binary options doesn't require huge investments – the binary options trades are priced between 0 – 100 euros and the minimum deposit to open an account is 10 – 250 euros, depending on the broker you choose;
As a trader you manage your own accounts and trades;
You can choose variable time expiries to suit various strategies;
You can trade diversified options simultaneously;
There are always new opportunities to capitalize on;
Fast and high returns.
Sounds quite attractive right? But let's also see
The main disadvantage is related to the risk this kind of trading involves, because if you lose a trade, you are likely to lose all your investment. That is why it is highly advisable to start with small amounts (some brokers offer minimum trades of 1-5 euros);
You have to keep yourself informed and updated, your trading strategies have to be in sync with the continuously changing market trends;
Being a good trader requires a lot of practice, mainly due to the risk of becoming too emotional and irrational when placing your trades, another reason to constantly use a demo account and train every day;
The risk of choosing a bad broker. You have to pay attention and choose a regulated broker. If you are trading binary options on a regulated exchange, you will be provided accurate and up to date time and sales data on all trades. Most of the brokers which operate at European level are CySEC regulated. IQ Option is one of the few brokers regulated not only by CySEC, but also by CONSOB (Italian Authority) and FCA (Financial Conduct Authority).
Trading binary options is a form of investment, and as with any other form of investment, trading binary options also has its advantages and disadvantages. However, unlike most other investment vehicles, it comes with returns that tend to be over 70%. If you feel like trying to become a trader, are willing to learn how the trading works and to train a lot, paying attention to market trends and indicators, when you finally place your first trades you might be surprised by the potential to earn from this activity.
If you find this article useful, please comment below and share it with your friends!
More interesting stuff to come 😉