Recycling became not only a matter of environment, but an economic incentive as well.
First of all, let's understand what is recycling, why is it so important and what can be recycled.
What is Recycling? There are a few definitions of recycling:
The activity or process of extracting and reusing useful substances found in waste.
Materials that have been set apart from refuse so that they can be recycled.
Conserving by reusing (directly or after reprocessing) such used materials as aluminum, glass and paper.
Recycling basically involves turning used materials that are labelled as recyclable over to your local waste facility designated in a disposal container as "recyclable" materialsto be taken a
nd
reused as material for a new purpose. A recyclable product is turned back into a raw form that can be used to create a new and different product. Not only are natural resources limited, but recycling efforts can significantly reduce additional waste that will not only harm the planet today, but future generations as well. The natural resources on our planet earth are limited so we must make the most to conserve, recycle and reuse whenever possible.
What can be recycled?
It depends on your area, not all materials may be recyclable. Check with your local recycle centre to find out what you can and cannot recycle. Usually the items that can be recycled are made of aluminium, plastic, paper, glass…
Why recycle?
There's plenty of facts out there on why recycling is important. The world population is growing, not shrinking, and currently each human being adds significant waste to the planet over his or her lifetime. The frustrating thing is, in most developed countries it's not all too difficult to make a difference.
If saving the planet is not enough for a reason, then what about getting rewarded for recycling?
The rewards program RECYCLEBANK makes it possible. With this program you get rewards that are really worth it and don't take that long to redeem. It is fun and easy to use.
What is Recyclebank and how does it work?
Recyclebank is a rewards program that rewards you for everyday green and ecofriendly actions you take. The company headquarters are in New York City, but they also have offices in Philly and in London. And their only purpose is to build awareness of simple ways to help the planet and make it fun and rewarding too.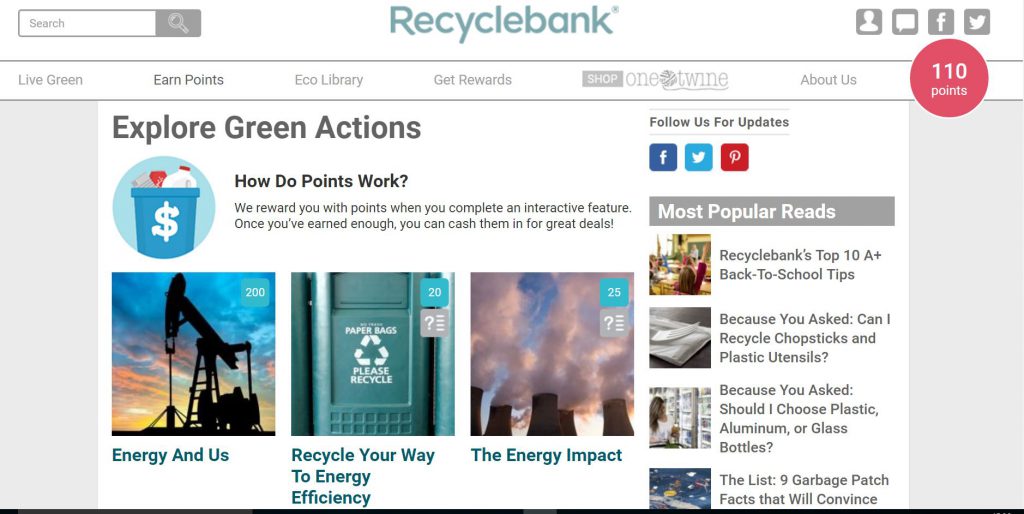 With this program you earn points by completing an interactive feature: it can be a quiz, flip cards or watch a slideshow.  You can also share Recyclebank with your Facebook friends and earn points each time one of them joins the program. The points add up quickly and the point amount to get rewards is very low. You can redeem rewards almost immediately depending on what you are going for. For example, you can get food coupons, gift cards, magazine subscriptions etc.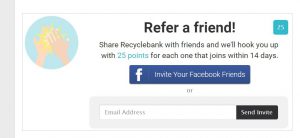 You can also earn points for recycling. In some communities, members can earn points for recycling at home. Recyclebank makes it possible by working with municipalities and the waste hauler that collects the member's recycling.
There are many good reasons for adding recycling to your routine, ranging from a personal level to a global advantage. And now you can even get rewarded for saving the planet!
If you are interested in other ways of making money by going green, click on the following link for more information: Make Money with RECYCLIX
If you find this article useful, please comment below and share it with your friends!
More interesting stuff to come 😉