When our blog / website is finally up and running, is well publicized and has a good number of followers, anyone who has ever invested passion and commitment into making one's own blog attractive and visible to others, starts questioning oneself: how to monetize it? Namely, how can we make money with our blog?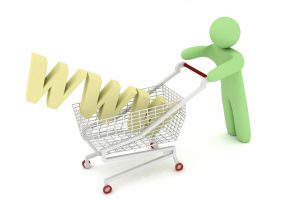 There are different possibilities: from online advertising (e.g. Google AdSense) to the various affiliate programs, available depending on the market niche that our blog / website represents, and the purchase and sale of content and text links.
In the last case, the best option is to rely on an expert, such as Seeding Up.
SedingUp is an advertising agency, based in Germany, and is the leading provider in Europe of Content Marketing on blogs and editorial news sites, content creation and commercialization. SeedingUp is the blog marketing platform that allows to sell various types of content to companies that are interested to gain visibility on our site or blog.
SeedingUp is present on the affiliation market for quite a long time. Previously known as Teliad, the company has been able to keep up with the times, developing the platform and extending it: first it was all specialized in text link ads, link building and backlinks, today this practice is still widespread, but in the online marketing it is essential to give importance to the complex content such as sponsored articles.
SeedingUp is available in 5 different languages: English, Italian, German, French and Spanish.
How can you make money with SeedingUp?
Thanks to SeedingUp you can sell links on each section/page of your blog/website. The platform allows you to sell content such as blog posts, or specifically dedicated articles containing text, video, images, infographics and more.
SeedingUp makes it possible to monetize Facebook and Google+ pages, Twitter feeds and Youtube channels. These products are known as "Social Seeding".
This is the complete list of the revenue opportunities offered by the SeedingUp Platform: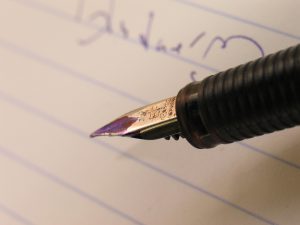 Blog Posts – articles that are written by publishers according to the advertisers' specifications. The specifications are sent with the booking request. The article can include up to 5 backlinks. Bloggers often allow image files and/or videos to be uploaded and integrated into the article.
Advertorials are articles written by an advertiser and published on the publisher's topic-relevant blog. The article can be published as a contribution by a guest author or as an Advertorial.
Video Marketing is for advertisers with a brand message available in a typically entertaining video. The video is normally hosted by an external provider or the advertiser and is published by the publisher as a blog article. The video includes a content text that can describe the content of the video and is written by the publisher.
An Infographic explains a complex topic clearly at a glance and is therefore actively shared and distributed. Infographics can also convey brand messages. Each booking includes a content text that can describe the content of the graphic.
Press Releases are an appropriate way of spreading product and company news that needs to be published word for word. The article text is therefore completely specified by the advertiser.
Digital News are articles which are published in online editions of newspapers, magazines and other high-quality media offerings. These have a particularly long reach and have a large social network following.
Social Seeding in the social networks Facebook, Google+ and Twitter increases your website's reach with a short post that'll be published on the publisher's channel. The post includes the advertiser's provided target URL as well as hashtags if requested. The post reaches primarily the followers of the publisher's profile, which is why for topic relevant bookings, you can directly target your target group. Secondly, interesting and informative content is shared fast on social networks, which is why Social Seeding can be the start of a viral online marketing campaign.
The registration for publishers (bloggers who want to earn money with own blog) is free. After the registration you have full access to the control panel.
The platform is designed to bring together the best supply and demand: the publisher, upon registration, can enter various types of offers. The price of the tenders can be freely set within a range that is provided by SeedingUp automatically, after analyzing the key factors in developing the right price for the sale of content. The offers are anonymous: they report the description and the topic of the blog in question, with no direct link to the domain and web space. The advertisers who want to buy articles, links or other access the control panel and set their price and their requirements: in this way supply and demand will coincide perfectly.
There a few steps to follow:
Set up an offer (all you need is a free customer account)
Receive booking requests (which is possible after just a few days; you may also receive a refusal)
Implement your booking request (for example, publish an article)
Receive payment (Regular and reliable payouts at the end of the month)
Click here for a free registration to the platform and start making safe money with your blog!

If you find this article useful, please comment below and share it with your friends!
More interesting stuff to come 😉