Affiliate marketing is probably one of the best ways for a beginner to start making money online. In this post, I will present you the 10 best reasons to start an affiliate marketing business online today.  I am going to show you why exactly this method outweighs all the other money-making opportunities.
There are so many different ways in which you can start making money online. Just to list a few:
sell your own products;
become a freelancer and sell your skills (writing, photography, web design etc);
enter a network marketing business;
trade on financial markets etc…
All of them have a great earning potential. However, these options either require specific skills, or could be expensive to start and have a high risk involved.
Affiliate marketing, on the other hand, is a proven, no risk solution for beginner entrepreneurs, as it doesn't require high investments (it's free to start!) and you can learn all the skills along the way. You can learn more about affiliate marketing in this post: What Are Affiliate Marketing Programs About?
Let's see what makes affiliate marketing different from the other online businesses.
10 Reasons to Start an Affiliate Marketing Business Today
Reason #1: You don't have to buy anything
If you decide to become an affiliate marketer, you won't have to buy any products yourself in order to promote them, like you do when you join a network marketing, for instance.
Once you become an affiliate, you can promote that product or service without actually having to buy it. You will be paid a commission every time somebody buys using your affiliate link.
Bottomline: in affiliate marketing you don't have to buy the RIGHT to promote a product.
Reason #2: You don't have to own any products
As an affiliate marketer, you won't have to deal with inventory, selling, shipping, payments or after sale service. It's a headache-free business!
Just concentrate on building content and on driving quality traffic to your website and social media profiles, the merchant and the affiliate network will take care of the rest.
Reason #3: Affiliate marketing creates passive income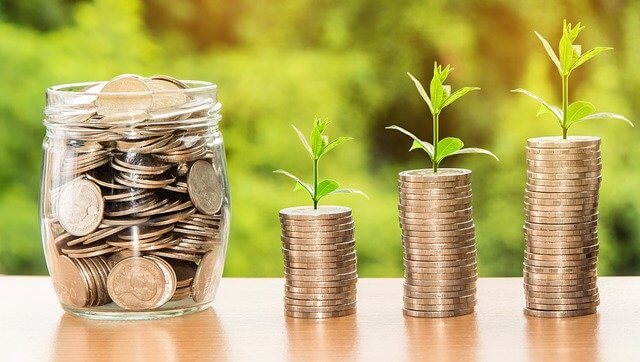 Affiliate marketing is one of the best ways to generate passive income 24/7 wherever you are in the world. There are billions of Internet users worldwide, continuously looking for information or products to buy online. It means that even when you are not on your computer working, your business will generate sales and income. Basically, you can make money while you sleep. Isn't that everyone's dream?
Reason #4: Affiliate marketing works for almost every niche
If you decide to become an affiliate marketer, you will have the chance to turn your passion and your interests into a real money-making business. Whatever you are passionate about, you will be able to find affiliate programs to join and products or services to promote.
Affiliate marketing is an excellent opportunity if you truly believe in the value of the product you're selling. Because many times, you can make money off of something you would probably recommend anyway.

Neil Patel, Founder of Neil Patel Digital
Affiliate marketing is a business solution that really works, no matter your niche of interest.
Reason #5: Affiliate Marketing is a low-cost method of making money online
Becoming an affiliate marketer won't cost you money and you can start building your business online today. While it is true that in time you will have some necessary expenses, such as buy a domain and hosting for your website or sign up for an email marketing platform, the costs will be really low if compared to other types of businesses (such as an ecommerce or network marketing).
Even if it's free to start (and with this platform you can also get 2 completely free websites), you have to be willing to work hard in the beginning to build a solid foundation for your business. The success is not immediate, it will take some time to see the results, but once you start getting quality traffic, it will be clear sailing from then on.
Reason #6: Affiliate Marketing is a high-gain method of making money online
There is really no limit to how much you can earn with affiliate marketing. Some affiliate marketing programs offer up to 70% commissions, which is simply awesome! You have the freedom to choose the products to promote and how much to earn.
Affiliate marketing has made businesses millions and ordinary people millionaires.

Bo Bennet
There are affiliate marketers making millions of dollars online and most of them started out as newbies. It means that anyone can achieve great success.
Reason #7: You can set your own schedule
As an affiliate marketer you will be your own boss. You can work as many hours a day as you wish or can. You can set your own goals and your own deadlines. You are free to decide how much time you are willing to dedicate to affiliate marketing.
Reason #8: You can work from everywhere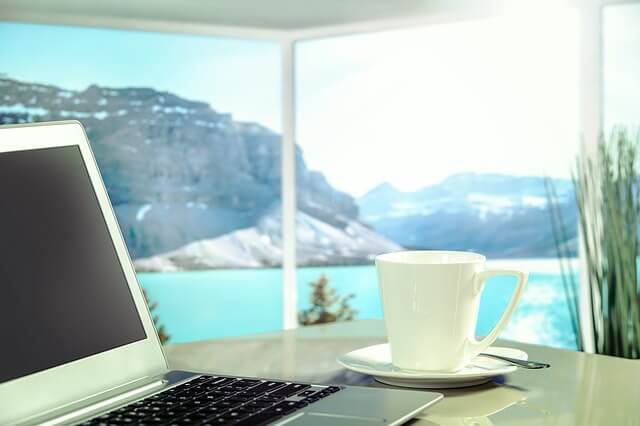 If you decide to start an affiliate marketing business, you won't need to rent an office. You can work from the comfort of your home, or even while traveling the world. All you need is a computer and an Internet connection.
Reason #9: There is no age limit to start an affiliate marketing business online
Anyone at any age can become an affiliate marketer. It doesn't matter whether you are 20 or 80 years old, as long as you are driven by a passion and willing to work towards achieving your goals.
Reason #10: You don't need any prior experience
Even if you are completely new to affiliate marketing and to doing business online, there is so much information available on the Internet: training platforms, tutorials, e-books and courses. You have all the necessary resources to learn how to build a successful affiliate marketing business online from scratch.
The one training platform I would recommend above all the others, is Wealthy Affiliate. You can read my detailed review of this platform here: Wealthy Affiliate Honest Review.
It's free to start and with the free membership you will get 2 completely free websites and access to 10 lessons of the affiliate marketing getting started course for beginners.
You don't need any programming skills to build a website – with this platform it will only take you 30 seconds!
Upon completion of the free training course, you will have your own profit-ready website up and running.
I would also suggest you take your time and learn the skills. Don't rush, because you risk making mistakes that will take you in the wrong direction.
Patience, persistence, and perspiration make an unbeatable combination for success.

Napoleon Hill
At Wealthy Affiliate you will be part of a huge community of like-minded people, so don't be afraid to ask questions and reach out for help whenever you feel stuck. 
Conclusion:
These are just a few of the advantages and the reasons to start an affiliate marketing business, rather than another kind of career online. While it is true that, affiliate marketing is the most doable business for beginners, you will have to be willing to put in some hard work and time, if you want to become successful and make real money online.
To get a jumpstart on your success online, I have prepared a free guide for you, where you will learn the exact steps to start making money online. Click on the button below to request access to my guide.
Thank you for reading and don't forget to share this post with your friends, so other people can benefit from it too.
Wishing you all the best in your journey online,